urbn; interaction. The shape of web to come. www.urbn.de
Hi. Our site requires the new Adobe Flash plugin.
You're getting this message because it seems that you're using some old school technology.
Please have a look and download the latest plugin from Adobe or - if you have Flash installed - jump directly to one of the following sites:
Flashlinks:
Direct link to urbn; interaction news.
Direct link to urbn; interaction projects.
Direct link to the about us page.
Direct link to contact us.
Disclaimer

urbn; interaction design.
current projects/news: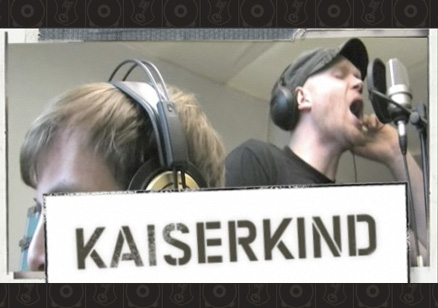 Beck's on Stage
http://www.becks-on-stage.de/
The festival challenge starts again. Ten bands are trying to get one of the few open slots at one of the major open air festivals. We are responsible for the Flash-parts.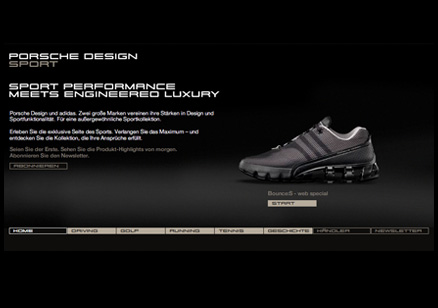 Adidas Porsche-Design
http://www.adidas.com/campaigns/porschedesign/ss08/index.asp?strLang=de&strCountry=de
We just finished work on the microsite featuring products from the latest collaboration between Adidas and Porsche-Design. Our mates from Neue Digitale asked us to give them a helping hand on bringing this site live.

Coca-Cola
Within a very short time we designed and produced a trade show movie for Coca-Cola. The movie shows international and local activities that Coca-Cola is hosting.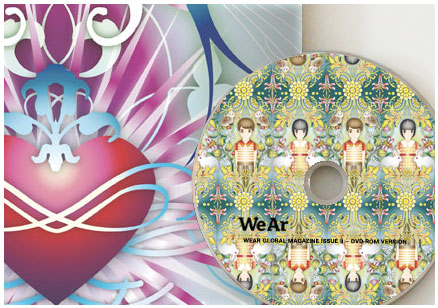 WeAr Magazine 13th Edition
Again, a new and even better WeAr DVD Edition is out now. Our customizable framework that shows an exact copy of the printversion contains some new features and some rare nice aesthetic commercials as well. Available online and at quality bookstores.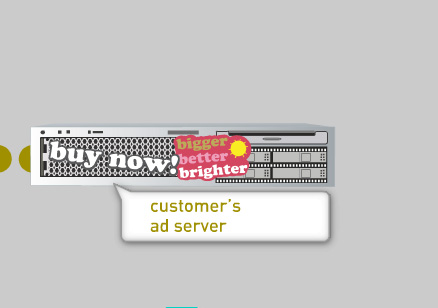 nugg.ad in the UK
http://getthekeg.nugg.ad/
We just finished promotional work for nugg.ad's UK business launch. Next to print and bannering work we also did a landing page that features a little game were potential clients can vote for themself to win a keg of beer directly delivered from Germany to their office. We knew that it might be a good idea to give away some free beer but the numbers of votes where astonishing.

Hasseröder Grillhütte
http://www.hasseroeder.de/
The bbq-time is coming really fast, so if you want to be prepared like a pro we recommend to get the "Hasseröder Grillhütte". You can win that tentlike house at the newest microsite we have done for Hasseröder.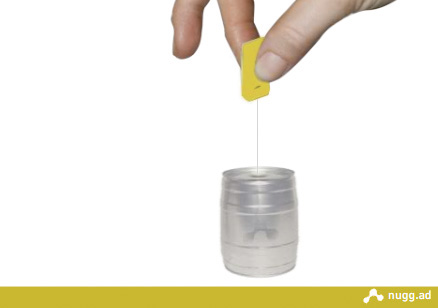 nugg.ad
http://www.nugg.ad/
nugg.ad develops behavioral targeting solutions. Though the systems are powerful and in their business revolutionary on one hand, on the other hand people need plenty of know-how to realize how outstanding it is. So nugg.ad asked us to develop a flexible flash-tour that showcases the main aspects of their work in an easy to understand way.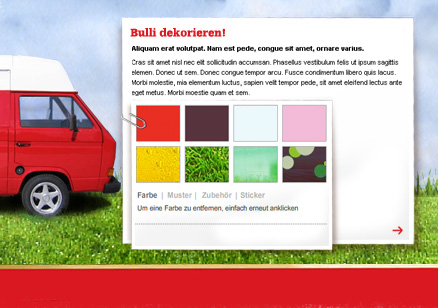 Hasseröder "Männer on Tour"
http://www.hasseroeder.de/
We just finished a new amazing Hasseröder microsite featuring the 'Bulli', which has been heavily broadcasted on TV. The site picks up on the television spot offering various and unusual gadgets to build the bus of your dreams.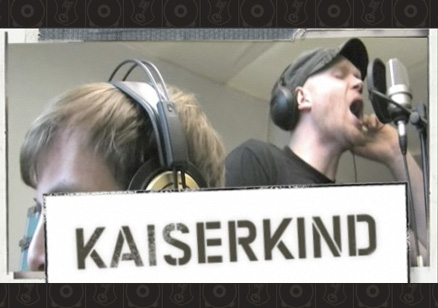 Beck's on Stage
http://www.becks-on-stage.de/ The new Beck's on Stage site is online now, we did the Flashwork on this page, check out the trailer for the competition which we also made - as well as all the onlinegames. It rocks.
Wacker Flashspecial
We just published a three language (german, englisch and chinese) Flashapplication that we were commisioned to work on by Interactive Tools. The special is about the 50th year of production of VINNAPAS, a substance that is in so many products that anyone has contact with it at least once a day. The design we did uses a lot of large images and the special itself works pretty much than an imagemovie than an usual special.

iGuzzini featuring Ron Arad
http://pizzakobra.iguzzini.com/
The supernice people from Meta Design Suisse commissioned us to produce the PizzaKobra microsite. PizzaKobra is a new, hightech led light designed by designer, architect and artist Ron Arad shaped like a chrome and complete flexible cobra. Well, have a look at the site to see what the light is about.

Beck's on Stage Roadie Game
http://www.becks-on-stage.de/fanarea/roadie-game.html
Hurry up! Build up the stage for the main act that is rocking a festival near you. This game promotes the festival activities Beck's is sponsoring.

Becks it - third part
http://www.becks-it.de
We just updated the site with two new features to promote the hundreds of new Beck's designs people made. There is a memory kind of game that pulls randomly images that the user has to look through. We also made a screensaver with about a hundred images if you are online and a fifth of that if your computer is offline. Pretty nice thing especially if you are using more than one monitor.

WeAr Magazine 10th Edition
The newest issue of the acclaimed magazine is out now. We authored the DVD version that features the whole content of the printed magazine but also a couple of more goodies. So have a look at it in good sorted bookstores.

Tres Logos
http://www.die-gestalten.de
We are proud to say that some of our work is (again) published in the newest edition of the best book about contemporary logos: Tres Logos. This is truly one of the most important books about typographic, stylish and nice illustrated logo design. Go on you should buy it. Now.

urbn; interaction
design studio berlin.
Franka Futterlieb + Joern Alraun GbR
Tel. 0049.30.440.470.14
Fax. 0049.30.440.470.17
Linienstrasse 52, 1st Floor
10119 Berlin
Germany